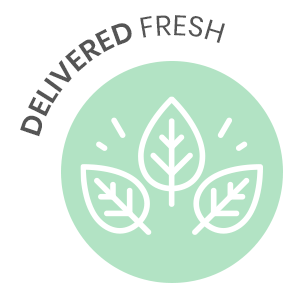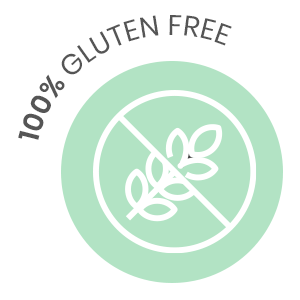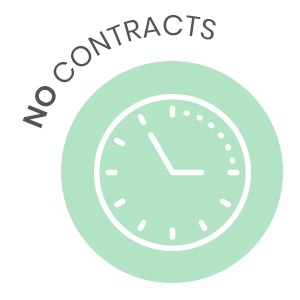 ---
Pick your own combination of deliciousness from our rotating menu of fifteen 100% vegetarian meals.
---
Using locally sourced fresh veggies, top quality nuts and seeds, and a little touch of magic (aka the best chef's ever).
---
No prep. No cooking. No cleaning. Just all of the delicious vegetarian meals, in and around your mouth (too rude?).
---

Meals are always so good.. heaps of variety. Delivery and customer service in general is amazing!
I've struggled with food and other delivery services but this one by far is the freshest, and tastiest one I've ever tried. Will definitely order again
As someone who is very conscious of how I fuel my body and someone who is time poor Nourishd have brought the goods in both regards. Their meals are incredibly healthy and not full of rubbish and they enable me to spend time doing things I love to do rather than cooking. Can't recommend this company highly enough.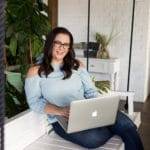 Delicious healthy meals delivered to the door, and great service. Highly recommend this company.
Benefits of home
delivered meals

KETO FRIENDLY
Developed with a local nutritionist, all of the keto range is designed to provide low carb and high fat meals, while still maintaining an awesome micro-nutrient intake. Approximately 10g carb/20g fat per standard portion size.
---
ALL OF THE FREE'S
Zero added sugar, preservatives, or gluten here! Only grass-fed & free range meats, locally sourced veggies & fruit, & whole nuts & seeds go into your keto meals delivered to your door.
---
NO FINE PRINT
Because locking you into things is sooooo 2004. No contracts, cancellation fees, or lock in periods - just keto meals delivered, as long as you want them.
---
TIME SAVING
Heating a delicious chef prepared meal: - 1.5 - 2 mins. Shopping, cooking, cleaning: Too long to waste time calculating. It's all in the math, and the math don't lie.
---
FRESHNESS ALERT!
Having healthy meals delivered is great - but who wants to reheat from frozen? Less than half the heating time and without the frozen watery-ness - yes please!
---
MADE FOR EVERYBODY
Looking for muscle gain, increased energy, or a weight loss meal plan, we've got you! All meals have a full ingredient & nutrition breakdown so you can see exactly what you're eating!
Benefits of home delivered meals

VEGETARIAN, BUT WITHOUT THE 'FILLER'
Just cause you're a vego, doesn't mean you should be committed to a life of starchy, processed carbohydrates. Nourish'd are committed to our 'no filler' policy, so you will never find rice or pasta in our meals, vegetarian or otherwise.
---
ALL OF THE FREE'S
Refined sugar free, preservative free, gluten free....let's call a spade a spade, they're all just 'crap' free. All you'll find in your bundle of delish are beautiful, whole, unprocessed ingredients, made into something delicious.
---
NO FINE PRINT
No contracts, cancellation fees, lock in periods, or pledges to give up your first born. Just vegetarian meal delivery, alllllllll day long. (Not every day. Once a week. You get the point).
---
TIME SAVING
Do you know how many hours in the week you spend shopping, cooking & cleaning? Too many. Leave the hard stuff to our minions and spend your life doing the things you love.
---
FRESHNESS ALERT!
They tell us that when you reheat a veggie meal from frozen you end up with a but load of water coming out...we wouldn't know anything about that cause our vegetarian meal delivery is 100% fresh! With a rotating menu, have your freshies delivered each week and keep the freezer space for the important things (we know about your vodka stash).
---
MADE FOR EVERYBODY
As in, the tiny five foot office workers of the universe shouldn't really be chowing down the same portion size as the 6.4 tradie. Have your vegetarian meal delivery with three different portion sizes to suit your size/needs/life.